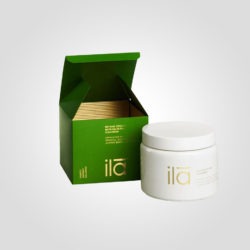 Creams are one of the largest selling products within the beauty market. With that, comes certain popularity of these products. That means that distinguishing between brands and creams is becoming harder and harder for customers. So how do you stand out in such a crowded marketplace? Well, custom cream boxes of course! These multipurpose and customizable packaging allows you to create a look that is unique to you. Nearly every aspect of these cream boxes can be changed just to fit your needs. These beauty box packaging have become all rage amongst businesses trying to break away from the mold. Be part of this change, and show the world how different and unique your cream box really is!
| | |
| --- | --- |
| Dimensions | All Custom Sizes & Shapes |
| Printing | CMYK, PMS, No Printing |
| Paper Stock | 10pt to 28pt (60lb to 400lb) Eco-Friendly Kraft, E-flute Corrugated, Bux Board, Cardstock |
| Quantities | 100 – 500,000 |
| Coating | Gloss, Matte, Spot UV |
| Default Process | Die Cutting, Gluing, Scoring, Perforation |
| Options | Custom Window Cut Out, Gold/Silver Foiling, Embossing, Raised Ink, PVC Sheet. |
| Proof | Flat View, 3D Mock-up, Physical Sampling (On request) |
| Turn Around Time | 4-6 Business Days, Rush |
The most reliable and trustworthy online packaging solution provider!
Custom cream packaging have become all the rage in the market, becoming one of our most popular items. Part of the reason this is happening is because more and more businesses are becoming aware of the benefits of complete customization. This freedom to be able to create nearly anything to enhance the experience for the customer is a huge plus point. At royalcustompackaging, we strive to provide the best custom printed cream boxes in the market. Part of this commitment comes from our highly efficient production process, coupled with our experience graphic team. Here are a couple of reasons why you should be choosing us for your custom cream boxes;
Unrestricted simple customization for your cream boxes
As mentioned earlier, with us you have limitless customization options. Our custom cream boxes can be altered at nearly every aspect of the packaging. The initial and basic changes that can be made are size, colour scheme, font, graphics and shapes. These small decisions can dramatically change the way your cream packaging is perceived by customers. Choosing the right color, font, and images to appear on your cream box design can drastically improve the chances of buying. Our printing options include CMYK, PMS, and no printing. If you're worried about making the right design, it's okay! At Royal Custom Packaging, we have a large team of experienced graphic designers that can handle any of your design needs.
Limitless advanced customization for your custom cream boxes
Our more advanced settings include coating options, material, and structural changes and the use of add-ons. All of these options allow you to create the perfect cream boxes just for your brand.  Our coating options allow for a more finished and sleek look. Our options include gloss, matte and spot UV. You can also change the inherited structure of the custom cosmetic packaging that can create a new and interesting new look. Let's say you want to display your product without taking away from the protection of the box. You could create a custom window cut out for your custom cream boxes. That way the product can be seen, but it is still protected from environmental wear and tear. Or let's say you want to make your cream look more expensive. Using gold or silver foil on the packaging can enhance your look. Our other options include embossing, raised ink, and PVC. Even changes to the material are possible. We have a number of options for your material needs. If you want a more protective box, we may suggest you use e-flute corrugated. Its packaging is designed to keep the product safe. Eco-friendly kraft, cardstock and bux board are all also available for your custom cosmetic boxes.
Experience of opening cream boxes
Part of packaging is the experience of unpacking the product. The customer truly cherishes the experience of opening a new custom cream boxes. This experience needs to be preserved or even improved upon by manufacturers as a way to stay unique. With the advent of social media, this process has become an advertising platform too. When customers receive interesting custom cream packaging, the customer posts the packaging or the process of opening the packaging on their social media. This allows for free advertising from a customer who has already purchased your good. Our world is changing, and like all industries, cream packaging needs to keep up with the times.
Cost-efficient process
Cream boxes wholesale may seem like an expensive process. The truth is that it really depends on how big of an order and what all you want on your cream boxes. But to ensure the costs do not go beyond a reasonable point, we implement a few policies. Firstly, there are no dye or plate charges added. This is done to ensure that you may choose as many customization options you may want for your custom cream packaging without worrying about costs. Secondly, we provide free shipping worldwide. Thirdly and finally, our turnaround time is 6-8 business days. However, for a small fee, you may place a rush order and receive your order before those days.
Customer care
As a business that mostly caters to other businesses, we understand the importance of open communication between us. Here at royalcustompackaging, we provide a 24/7 customer care hotline to ensure you can reach us at all times. This allows for you to be able to know exactly what is going on with your cream packaging at what time. Furthermore, this allows for you to converse with our graphic and design team, just to get your design needs across. Furthermore, we send a 2D and 3D prototype to all clients if asked, just so you know exactly how the custom cream boxes will look like.
Go-green with Royal Custom Packaging
As we mentioned earlier, our world is changing. But that isn't always a good thing. Global warming and environmental degradation has caused a number of problems for humanity as a whole. To do our part, royalcustompackaging, has decided to make sure all our custom cream packaging can be;
Reusable
Recyclable
Biodegradable
Cosmetic cream packaging isn't the only thing we do. Here at royalcustompackaging, we make a large number of different custom boxes. These include custom perfume boxes, custom eyeshadow packaging, custom lipstick packaging boxes, mascara box packaging and more. Go and check them out right here!