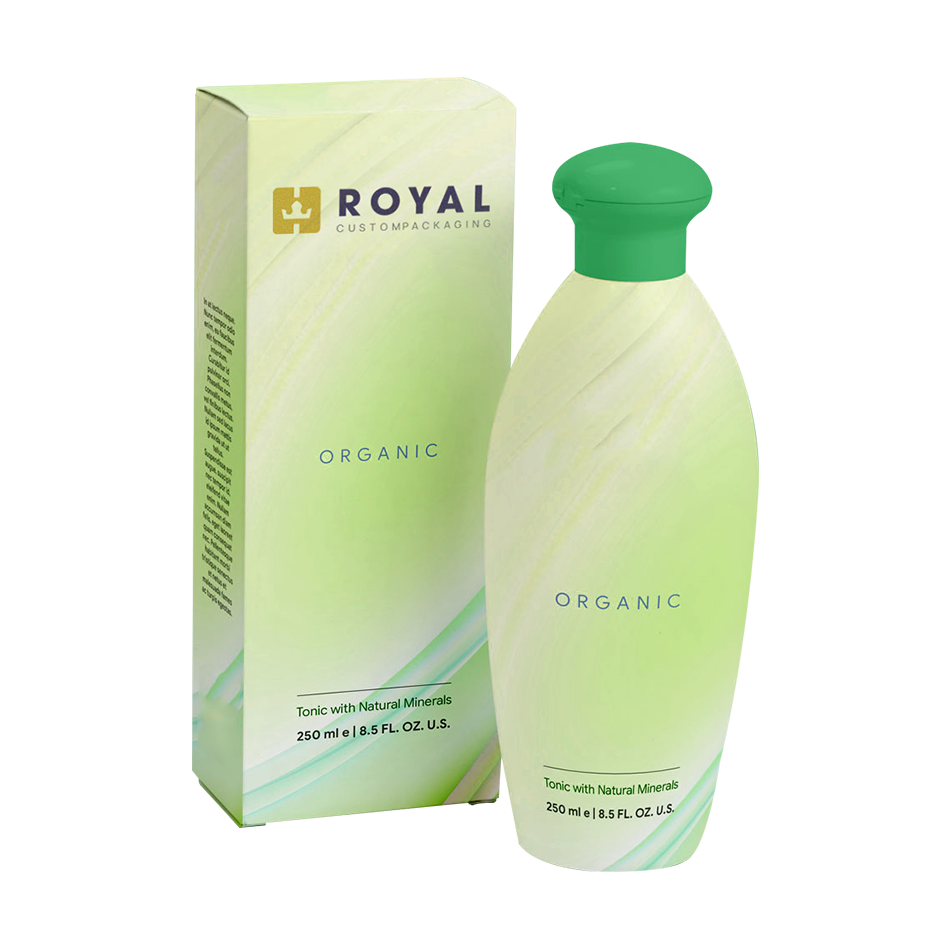 Children, young adults and people of very old age all agree when it comes to the maintenance of their youth. Nobody wants to look old! Thus, moisturizing or regularly massaging some form of lotion onto your skin is a must if one desires healthy skin. Subsequently, the market for this product is a vast one. The niche points to its level of competitiveness and to reach to the top, innovative packaging is a must.
What differentiates your lotion box from the hundreds of others laying on shelves all around the market? Sizes, shapes and even the quality of paper could make the small difference that pushes a customer towards your product as opposed to some other.
Presenting, custom lotion boxes that now appeal to your every need. Need some level of attraction when it comes to your product? Do consumers keep skipping over it in local stores? Royal Custom Packaging brings to you custom cosmetic packaging boxes that will serve to instantly increase your reach when it comes to the market. Our lotion boxes employ the use of top quality paper and allow the customer to bring in their personal innovation so as to turn even the products packaging into their own personal project!
| | |
| --- | --- |
| Dimensions | All Custom Sizes & Shapes |
| Printing | CMYK, PMS, No Printing |
| Paper Stock | 10pt to 28pt (60lb to 400lb) Eco-Friendly Kraft, E-flute Corrugated, Bux Board, Cardstock |
| Quantities | 100 – 500,000 |
| Coating | Gloss, Matte, Spot UV |
| Default Process | Die Cutting, Gluing, Scoring, Perforation |
| Options | Custom Window Cut Out, Gold/Silver Foiling, Embossing, Raised Ink, PVC Sheet. |
| Proof | Flat View, 3D Mock-up, Physical Sampling (On request) |
| Turn Around Time | 4-6 Business Days, Rush |
The most reliable and trustworthy online packaging solution provider!
Research conducted on the human brain revealed that the way the brain perceives color varies depending on its intensity and hue. The white color would thus be seen as a sign of purity or simplicity. Consequently, the more the color added to your custom printed lotion boxes the less sophisticated it appears to your customer. Although blue is the most liked color in the world, even its shades are perceived differently. A darker navy blue, for example, would be taken much more seriously than a lighter one. Studying your target audience is extremely important before you choose even the color you want your lotion boxes to be. That is just one thing that goes into the making of our custom lotion boxes. We are the experts you have been looking for. Be it lotion packaging you need or simple advice, Royal Custom Packaging is available 24/7!
Lotion boxes of all shapes and styles!
How does one market a substance that is basically the same one the cap is screwed loose? Customers sift through custom lotion boxes (one after the other) and pick the first one they lay their eyes on because they simply get bored. We make sure we do not let you get bored with the lack of variety you are presented online. We understand that as you search the net you need more and more variety. We recognise the need for you to appeal to your target audience and that is exactly what we are experts at.
Producing your custom lotion boxes
The size and shape of the custom lotion boxes the lotion comes in is always in the hands of the one who has designed the original product. Lotion boxes can come in every shape and size. It depends primarily on what any design team suggests. This design team could come from you or even us. These lotions could then be encased in any custom lotion boxes ranging from rectangular ones to even conical or cubical kinds. You give us the dimensions and we make sure we do not disappoint! Lotions range from containing a large amount of product to small amounts and thus require a different kind of paper when it comes to their packaging. We offer lock bottom boxes (for heavy products) so that your lotion packaging stays secure when it is being shipped. Straight tuck, reverse tuck and bux board boxes are just a few of the kinds we offer.
Unique designs for unique lotion boxes
Some customers prefer the joy they get from opening up lotion boxes and discovering the product in all its glory. Others, however, prefer to see what it looks like from the get go, without opening it up. Researchers have also discovered that the smallest thing, such as the color of a particular thing can push a human brain away. Some shades of blue, for example, could come off as sophisticated while more funky colors could be ones that appeal to a target audience of a younger age. Thus we offer all that you require to make your custom lotion packaging appeal to the audience it was meant for. To enhance the custom lotion boxes in question we provide window cut boxes AND simple rectangular ones too. Other add ons such as gold and silver foiling, ribbons and bows and so on and so forth that add to the appeal of the product are also available.
Finishing touches
Some customers turn away from a custom lotion packaging simply because it seems unfinished. At Royal Custom Packaging, we take all matters in our own hands no matter what the product. The finishing of custom lotion boxes matters just as much as the lotion itself and the shinier the final touches the better it looks. We offer gloss lamination, matte lamination, gloss AQ and UV, matte UV, embossing and so on and so forth. Avail our expert finishing options for your custom eyelash boxes now!
Affordability
We realize that the price ranges many businesses offer may not be affordable for all. Our prices claim to offer services for a variety of budget ranges and we take care of small businesses that are trying to make their place in the market. Now, even you can spend your time and money on packaging and enhance your product like never before. The way we achieve this is quite simple. We try to provide services that make use of price reductions due to lotion boxes wholesale orders. These orders, being huge, avail discounts almost automatically. We also provide discounts based on shipping for custom lotion boxes depending on where you are located.
Time constraints
Time limits, or when the order reaches depends simply upon when you placed it, however, our team is designed to make sure it reaches you within 6-8 days after you placed it. This is because we realize that time is money and any time lost means a lot to the business we are dealing with. Our customer reps are also available around the clock for any queries that you need to be answered. We also provide 2D and 3D mockups and on demand in person sampling which makes sure any and every mistake is avoided before it even occurs.
Further Information
No worries. Now that you are here, why don't you scroll through the many varieties of boxes that we do offer and see if your time is worth investing with us? We offer you a variety of types such as custom cream boxes, mascara boxes wholesale, custom lipstick boxes, blank cosmetic boxes, custom lipstick packaging boxes and other kinds of cosmetic packaging. If you are looking for something other than custom cosmetic packaging boxes we also offer blank custom boxes that you could then repurpose as, for example, custom perfume boxes. We promise we will not disappoint!