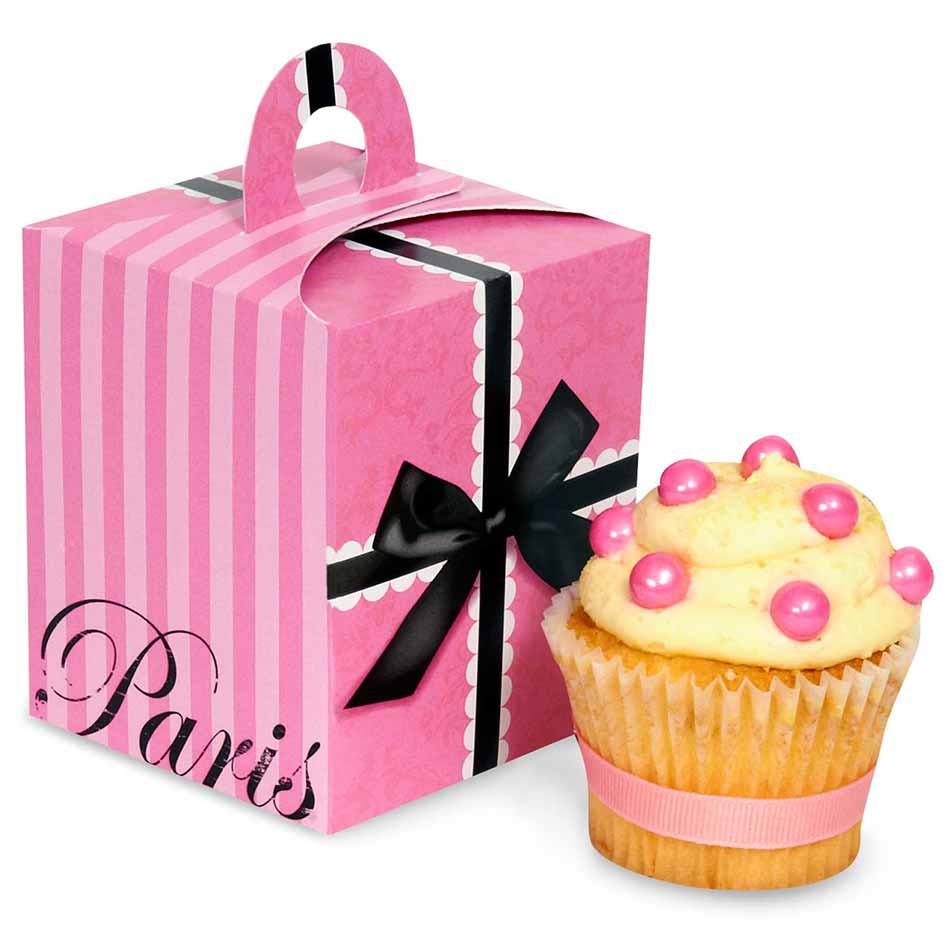 Donut boxes; Are you looking for donut favor boxes? Donuts have always been a popular desert item. As one of America's most popular dishes, donuts have taken over the world as one of the most popular deserts. As a result, breaking into this industry can be a hard feat to achieve. With so many different options for donut needs, how do you stand out amongst the crowd? Well, custom donut boxes are how! With complete freedom to be able to customize your packaging just to fit your needs, custom donut packaging allows for you to create the exact box that will both protect your product and catch customer attention. Contact us now at and let's see if we're the right fit for each other!
| | |
| --- | --- |
| Dimensions | All Custom Sizes & Shapes |
| Printing | CMYK, PMS, No Printing |
| Paper Stock | 10pt to 28pt (60lb to 400lb) Eco-Friendly Kraft, E-flute Corrugated, Bux Board, Cardstock |
| Quantities | 100 – 500,000 |
| Coating | Gloss, Matte, Spot UV |
| Default Process | Die Cutting, Gluing, Scoring, Perforation |
| Options | Custom Window Cut Out, Gold/Silver Foiling, Embossing, Raised Ink, PVC Sheet. |
| Proof | Flat View, 3D Mock-up, Physical Sampling (On request) |
| Turn Around Time | 4-6 Business Days, Rush |
The most reliable and trustworthy online packaging solution provider!
Donuts are literally available all over the world, in a variety of different flavors. There are literally restaurants and eateries' purely dedicated to this amazingly diverse desert. As a result, being able to distinguish yourself from other competitors can be hard. The easiest and most cost-effective way of doing so is through the use of custom donut boxes. While we keep saying to not judge a book by its cover, we as a society are programmed to do so. Because of this, donut boxes have become nearly as important as the donut itself. Your customers decide the value and quality of your product through their packaging. Are you sure yours is up-to-par? Well if not, you've come to the right place! Here at Royal Custom Packaging, we strive to provide the best customizations for you. Whether you're looking for individual donut boxes bulk or just clear donut boxes, we can do them all! Here are a couple of reasons you should choose us for your custom printed donut boxes;
Unrestricted basic customizations with all donut boxes
The first step to creating the perfect donut packaging box for your donuts is simple. Alterations to the font, color, size, shape, and printing can have a drastic impact on product perception and sale. Wouldn't your eye go straight to the hexagon shape in a row full of rectangle boxes? Breaking away from the mold can be a great way to set your custom packaging aside from everyone's. Custom donut boxes can in any shape, size or color you want. Looking for black donut boxes? Well, you've made it to your final destination. Printing things on the box, like the company logo, can help further your own brand recognition. Are you sure your current packaging those all of this for you?
Limitless advanced customizations for your custom donut boxes
Want more personalized donut boxes? Well, you're in luck! Here at Royal Custom Packaging, we believe in providing complete freedom to our customers. As a result, you can also change the structure and material of the packaging, add add-ons and put a final layer of coating. Further, you can get donut boxes with logo for your products. Choosing the right structure and material of your packaging is important. Kraft donut boxes are the most commonly used material because they are able to protect your donut boxes from the outside world. Our other materials include e-flute corrugated, bux board and cardstock. But let's that is not enough. You want to also showcase your donut to entice your customers. Well simply add a window cut out right on the top! That way your donuts are on full display without leaving the protection of the packaging. You can also put gold/silver foiling, embossing, raised ink and PVC to create an interesting custom donut boxes. Utilizing add-ons can be a great way to change the whole perception of your packaging. You can add ribbons, laces, bows and even handles to make your donut boxes stand out! Additionally, you can put a final coat layer on pink donut boxes wholesale. Our coating options include spot UV, gloss and matte.
Experience of opening donut boxes
The experience of opening a donut box is quite a unique process. With social media, this process is shared to a large number of different potential clients. Making an interesting donut packaging means your customer is more likely to post it on their social media. This is true for even non-customers! Just having an interesting looking custom donut boxes is more likely to get posted on social media just by existing in the store. Why should your business overlook this form of new-age testimonials?
Cost-effective process for personalized donut boxes
As a business that caters to other businesses, we understand the importance of a cheap and fast production process. While costs vary between orders, we implement a few policies to ensure costs don't go too high for you. For one, we provide free shipping anywhere. Secondly, we have no dye or plate charges on your custom donut boxes. So don't worry about customizations! Finally, we have a delivery time of 6-8 business days. However, for a small fee, a rush order can be placed to get your donut boxes earlier. Customer care Part of any business is catering to your clients' needs. As a result, we implement a couple of services to ensure that you are satisfied by our production process. For one, we provide a 2D and 3D mockup of all our donut boxes. This is done to ensure you get exactly what you want out of our process. Additionally, we have a 24/7 customer care hotline. This is done to make sure we are available to you at all times. Have any question at any time within the process, just give us a ring! We are always available to talk to you. Go green with Royal Custom Packaging With pollution at an all-time high, our planet is in trouble. Global warming has shown how destructive it can be. This has caused a shift towards increased demand for more eco-friendly products and packaging. As a result, all of our donut boxes wholesale can be;
Reusable
Recyclable
Biodegradable
Custom donut boxes are not the only thing we can make. We make a large variety of custom food boxes. Go now and check out the rest of our boxes right now!