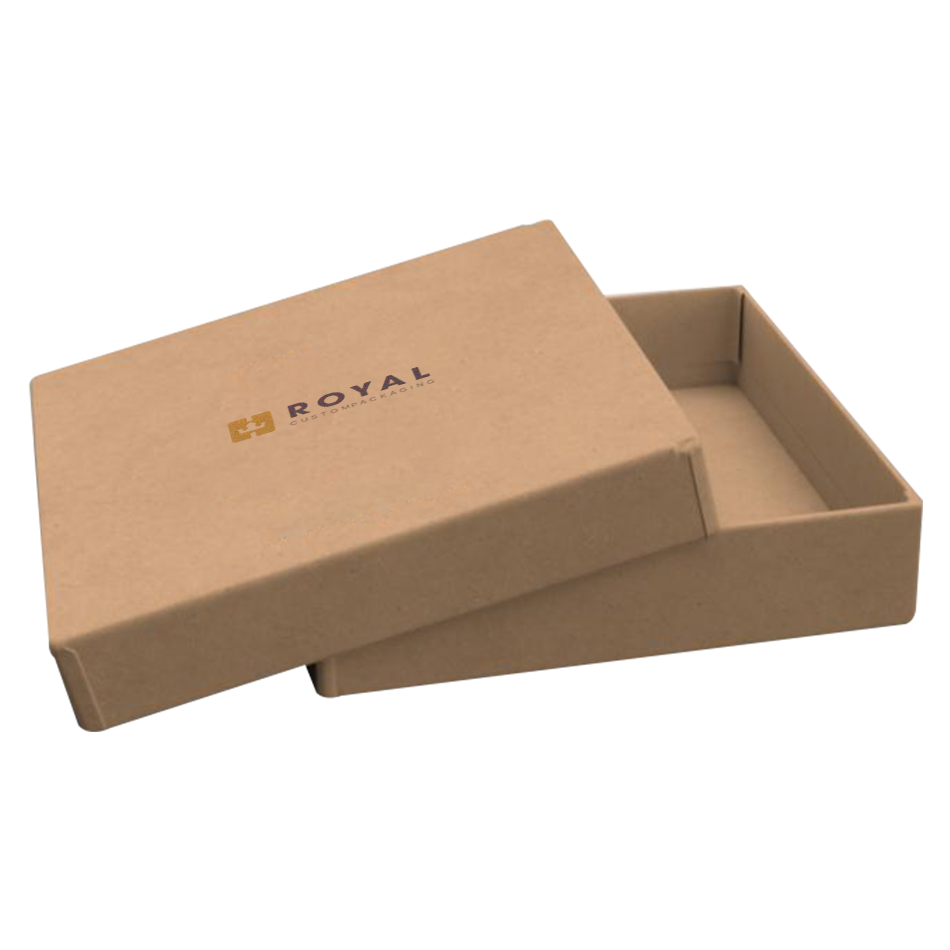 Cardboard boxes have been used for a variety of different reasons. As one of the most flexible and more durable products, it is one of our most popular requests. As a result, we have become pretty good at producing high-quality boxes that fit all your requirements. Because of its versatility, we are able to do nearly anything your mind can come up with. If you're struggling to come up with an idea to make your packaging unique, our expert team of graphic designers is more than willing to help you figure it out. The world is your stage, and cardboard boxes are your weapon.
| | |
| --- | --- |
| Dimensions | All Custom Sizes & Shapes |
| Printing | CMYK, PMS, No Printing |
| Paper Stock | 10pt to 28pt (60lb to 400lb) Eco-Friendly Kraft, E-flute Corrugated, Bux Board, Cardstock |
| Quantities | 100 – 500,000 |
| Coating | Gloss, Matte, Spot UV |
| Default Process | Die Cutting, Gluing, Scoring, Perforation |
| Options | Custom Window Cut Out, Gold/Silver Foiling, Embossing, Raised Ink, PVC Sheet. |
| Proof | Flat View, 3D Mock-up, Physical Sampling (On request) |
| Turn Around Time | 4-6 Business Days, Rush |
The most reliable and trustworthy online packaging solution provider!
Creating interesting cardboard packaging has become fundamental in nearly all businesses. Because of its adaptability, it can be used in all aspects of business life. This means you must find a way to make use of such a common item. Custom cardboard boxes allow you to create the most unique and dynamic looking packaging that will fit all your needs and desires. Here are a couple of reasons why you should choose us for your packaging needs;
Unrestricted simple custom cardboard boxes
The first step towards getting your dream custom cardboard boxes is the simple steps. Changes to size, shape, color, printing, and font can have a huge impact on how your product is perceived. If you already have an idea in mind of how your box will look, well just send it our way! However, if you're not sure which customization would really benefit you, don't worry! The truth is any number of these customization will benefit your business. Let's take shape, for an instant. A uniquely shaped cardboard box is more likely to grab your customers' attention, just by standing out amongst the crowd. Wouldn't your eye go to a pyramid-shaped box in a row full of rectangular boxes? Maybe you're looking for cardboard sleeve packaging? Well, we can do it all! Just like shape, all the other simple customization options regarding cheap cardboard boxes can drastically improve product perception. This would the perfect way to grab customer attention and send a message through your custom cardboard boxes. Moreover, changes to things like the printing, font and size would have similar changes in perception.
Limitless advanced customization options for you custom cardboard boxes
If you are looking for more advanced customization, you're in luck! Here, we specialize in the advanced! To be able to take your cardboard boxes to the next level, we ensure nearly everything on the packaging can be modified. As a result, we provide a large variety of changes to your cardboard packaging boxes. For one, you may create structural or material changes to your packaging. A well placed window cut out can display your product, while still protecting it. Or adding gold/silver foiling can create a more elegant, expensive look for your packaging. Our other structural changing include embossing, PVC and raised ink. Material changes can help with the customers' sensory experience with your product while helping it stand out from the crowd. You can use e-flute corrugated, cardstock, bux board and Kraft for our custom cardboard packaging. If these aren't enough, we provide add-ons on request. Putting a bow, laces or ribbons on your custom cardboard boxes can really take it to the next level. Or you could even add a handle! This way you will be able a feature of the product while still maintaining aesthetic! Finally, you can coat your cardboard packaging with either gloss, spot UV or matte.
Experience
The experience of opening a product is a greatly underestimated one. With the rise of social media, this process has become an advertising tool for your brand and product. Creating an interesting packaging for your cardboard boxes means that people will be more likely to post the process on their social media. Even just a unique and interesting package like a rectangle cardboard box will be more likely to appear on social media as kind of like a new-age testimonial. So keep that in mind when designing your custom cardboard boxes.
Cost-efficient process
Cardboard boxes wholesale may seem like an expensive process. The truth is that it really depends on how big of an order and what all you want on your foundation boxes. But to ensure the costs do not go beyond a reasonable point, we implement a few policies. Firstly, there are no dye or plate charges added. This is done to ensure that you may choose as many customization options you may want for your cardboard boxes without worrying about costs. Secondly, we provide free shipping anywhere. Thirdly and finally, our turnaround time for is 6-8 business days. However, for a small fee, you may place a rush order and receive your order before those days.
Customer care
When you're in the service business, you must understand that communication is key, both internally and externally. As such, we implement a free dialogue policy. This benefits you through our 24/7 customer care hotline. Through that hotline, you will be able to contact anyone from our team. So if you want to talk to our design team or just want to see how far your custom cardboard packaging order is, we are always available. Additionally, if asked, we can provide and 2D and 3D mockup of what your custom cardboard boxes will look like. This is to ensure you will be more than satisfied by the end product.
Go green with Royal Custom Packaging
Global warming has shown its force. The amount of damage done to our planet through careless business practices has to stop. As such, we at Royal Custom Packaging are proud to say all our custom printed boxes can be reusable, recyclable and biodegradable. Custom cardboard boxes are not the only products we do. We make the custom retail packaging you have ever seen. Go check out our cheap custom boxes right now!